We All Need Help to Realize What We Want Most.
Coaching is meant to give you clarity, confidence, and direction to move forward in your life.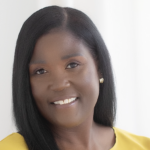 I offer a variety of packages to choose from. You will learn and grow so that you can become who you were born to be.
Ramona Rogers
Take your business from 0% to
100%
The Entrepreneur In Training coaching helps aspiring business owners to develop their skills and knowledge of operating a business effectively. This group coaching allows participants to develop a solid business framework beginning with idea inception, business blueprint creation, action steps of implementation, business launching, and business stabilization.  Turning a dream of business ownership into a reality requires a great deal of mental toughness and strategic planning.  Entrepreneur In Training concentrates on Ramona's 4 Building Blocks of being an effective entrepreneur. Through this coaching group Ramona is able to build entrepreneurs for their purpose from the inside out.